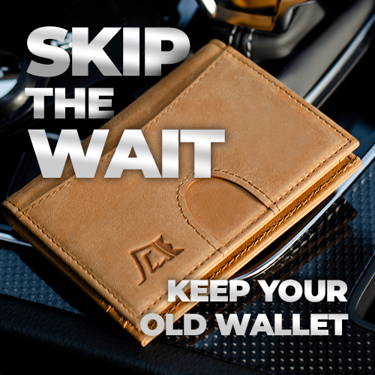 Need to replace your Product, but don't want to be without one for 2-3 weeks? We have a solution!
Skip the wait, and keep your Product!
Want to replace your Product, or get a new model
Or color?
Just send in your old wallet! After we receive and
process it, we will send you a new one!
This takes 2-3 weeks. Shipping and processing is
$19.97 (this is to cover the cost of shipping your old
Product to us, and shipping your new one to you).
To change your model or color, please email us at support@kingsloot.com.